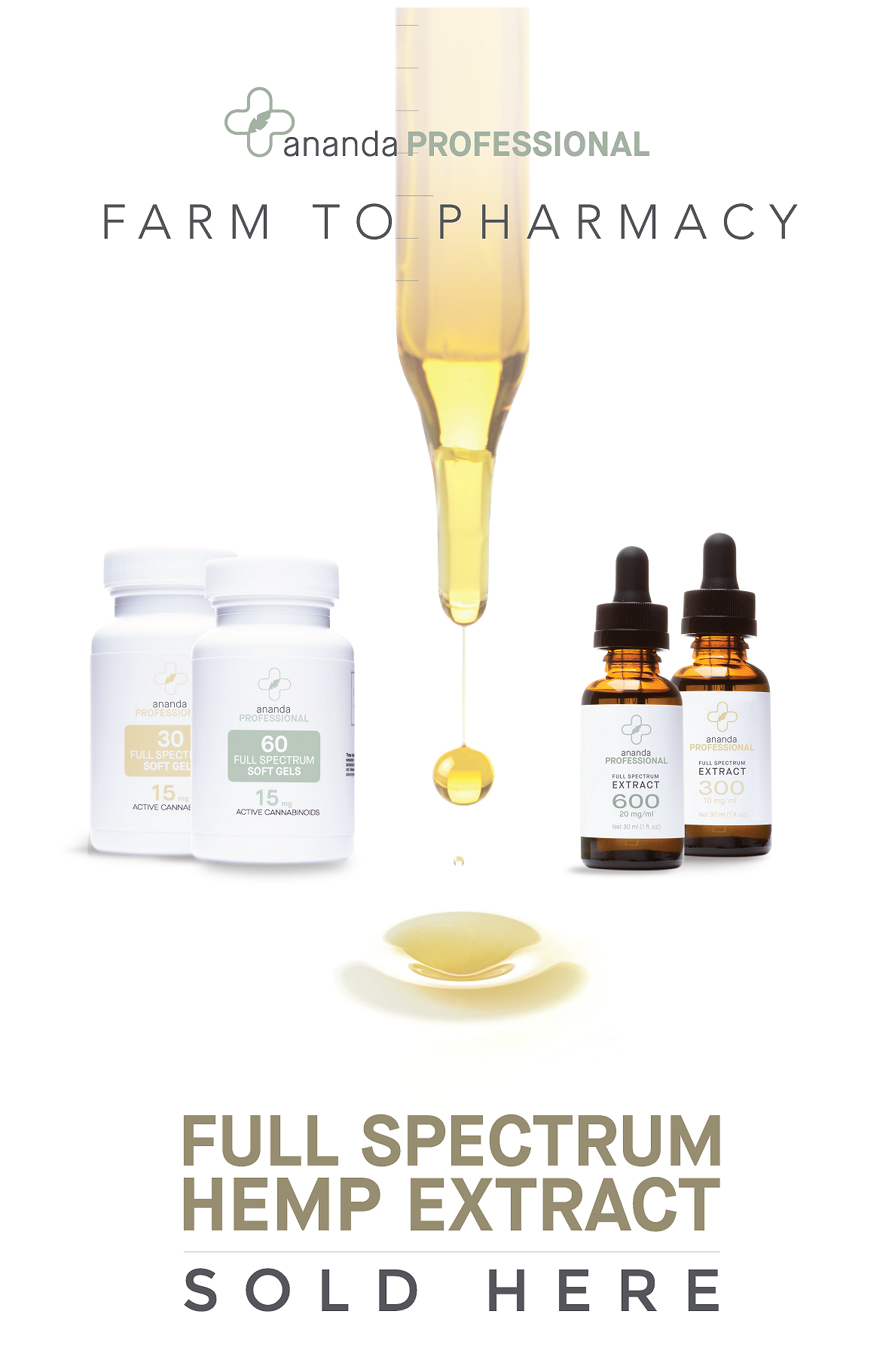 Is CBD oil legal?
Yes. On June 11, 2019, Alabama's Governor signed a bill making CBD Oil LEGAL to purchase in the state of Alabama. Compound Pharmaceutical Technologies, Inc., purchases our exclusive Pharmaceutical Grade CBD Oil from Ananda located in Kentucky. Their professional product lines meet all strict safety standards and are fully compliant with state and federal regulators.
FROM ANANDA - Our products are grown in Kentucky – the state that legalized the commercial growing of industrial hemp. We work closely with the State of Kentucky and the Department of Agriculture to ensure we are compliant with all existing laws regarding hemp extracts and byproducts.
Section 7606 of the federal law states that regardless of another federal law (including the Controlled Substances Act), if the growing and cultivation of industrial hemp is allowed under state law and overseen by the Department of Agriculture, then the product can be manufactured and sold as part of the state's approved hemp pilot program. For more information, please visit: https://anandaprofessional.com/faq/#1513713971239-0d7400a8-b2a2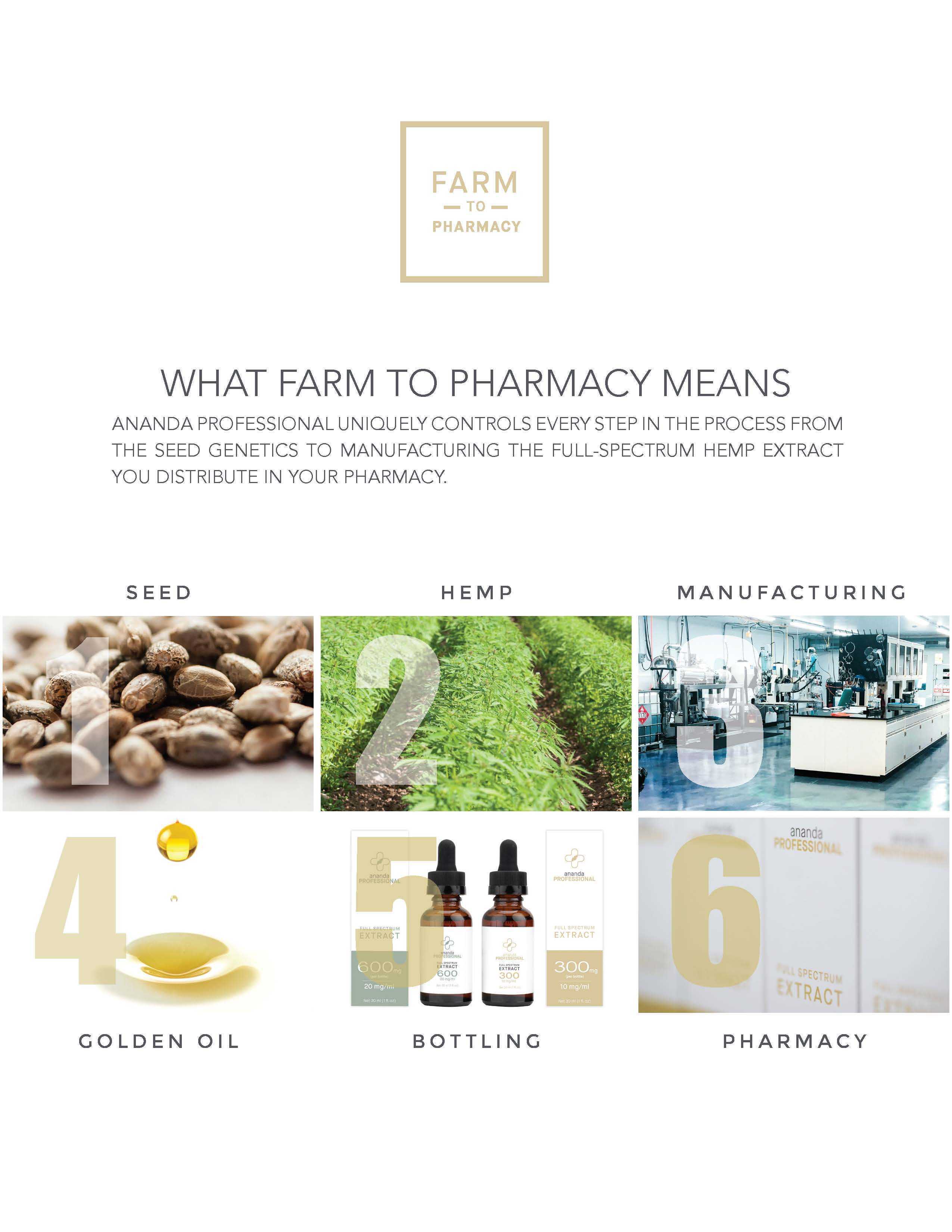 Are these pure CBD oils?
FROM ANANDA - We test our hemp extracts at every step of the process to ensure quality and consistency. By the time product reaches the shelf it has been tested at least 3 times for potency, contaminant, and quality. We use only notable, certified cannabis and food testing labs to verify the consistency of our product.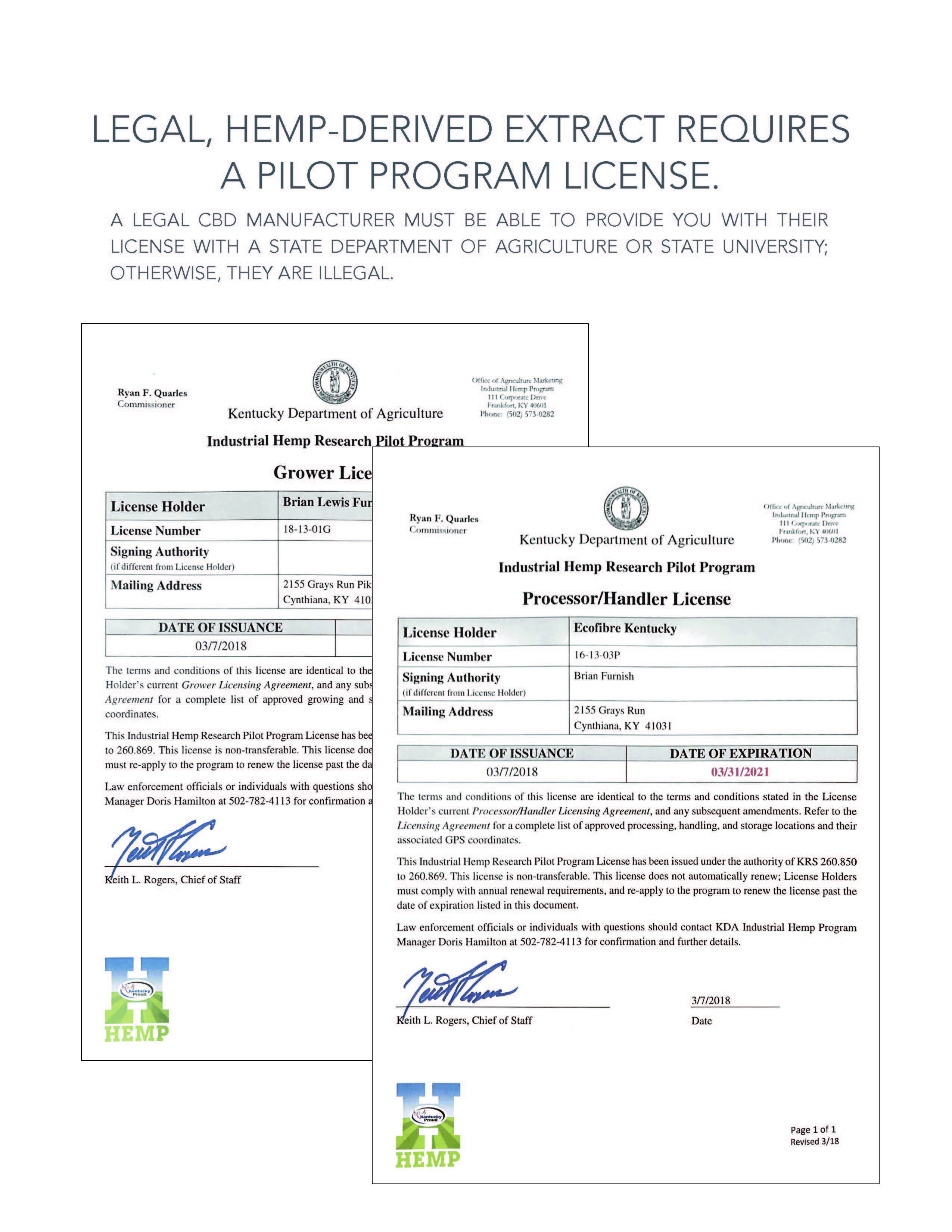 How do I know this is a quality product and if it will work?
In short there are a few things reputable companies will have: certificate of analysis (COA), properly labeled bottles with the milligrams of active cannabinoids, and will be a full spectrum product vs only having the isolated molecule, CBD. CPT Inc. has all of the COA's of each lot number that is sold in the pharmacy.
Will I fail a drug test after using CBD products?
FROM ANANDA – Short answer is maybe. Because every drug test is looking for different cannabinoids & every person is different – results may vary. Ananda's official stance on their product: Our products do contain less than .3% THC and an array of other rare cannabinoids. Because of this, we CANNOT guarantee a negative drug test. If you are worried about passing a drug test for your employee or other reason, we do not recommend taking our products as there is a chance you will test positive.
Compound Pharmaceuticals Technologies Inc. does not guarantee or take a stance on either side of this issue, please use CBD products at your own discretion.
Are there any side effects?
FROM ANANDA – Some of the side effects from CBD oil are dry mouth, low blood pressure, lightheadedness, drowsiness when taking high does, and inhibition of hepatic drug metabolism and decreased activity of p=glycoprotein. Similar to the effects of eating grapefruit when on these medications.
Will CBD oil interact with my current medications?
Any drug metabolized by CYP450 enzymes could potentially interact with cannabidiol. This means CBD oil could affect the way your body metabolizes your prescription medication causing too little or too much of your medication to enter your system. According to the Indiana University Department of Medicine, drugs known to use the CYP450 system include:
Steroids
HMG CoA reductase inhibitors
Calcium channel blockers
Antihistamines
Prokinetics
HIV antivirals
Immune modulators
Benzodiazepines
Antiarrythmics
Antibiotics
Anesthetics
Antipsychotics
Antidepressants
Anti-epileptics
Beta blockers
PPIs
NSAIDs
Angiotension II blockers
Oral hypoglycemic agents
Sulfonylureas
This list does not include all of the potential medications impacted by cannabidiol. Nor will every medication in the categories contained on this list will cause an interaction. For these reasons, you should consult with a medical professional before supplementing with CBD. For more information on this subject, please visit https://cbdoilreview.org/cbd-cannabidiol/cbd-p-450-enzyme/ or https://medlineplus.gov/druginfo/natural/1439.html
Food & Drug Administration (FDA) Disclosure - These statements have not been evaluated by the FDA and are not intended to diagnose, treat, or cure any disease. Results from products may vary. Always check with your physician before starting a new dietary supplement program. Due to the limited amount of clinical evidence regarding hemp-derived extracts in treating disease states, we cannot offer any type of comment or recommendation.